feyfey WORLDWIDE X S/ash

S/ash experimented on "zine pants", printing the content on fabrics instead of paper.
Each leg includes one story: "feyfey worldwide 2018, the Business Casual" and "Street Wear in Milano". Length can be adjusted twice with zips into a leg-length pants or a short. Full length is 1.5 meter. S/ash selected a stiffer material so it could be folded back into a book.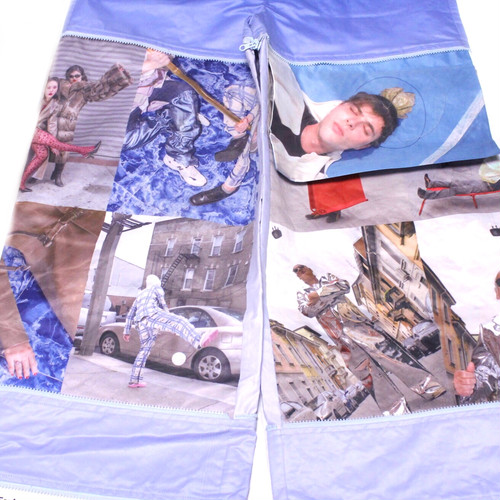 f e y f e y
The apparition of these faces in a crowd;
Petals on a wet, black bough.